Visiting Tour
Visiting Taiwan with a guide is a way of making sure you don't miss the essentials and get to see the best places, even those that are hidden from sight! Each guide puts a bit of his own personality in his tour of Taiwan to make you love our city. The ICIP 2019 provides you escorted and daily departure coach tours.
Find more detail about the route: Click here!
Find the photos of those routes: Click here!
Please contact Edison travel service directly to porchase the tours.
EDISON TRAVEL SERVICE CO., LTD.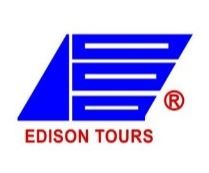 Tel: +886-2-2563-5313;+886-2-2563-4621
Fax: +886-2-2563-4803;+886-2-2531-1353
E-mail: edisonts@ms6.hinet.net
Tours are conducted in English with tour pick-up/drop-off from/to hotel located in downtown Taipei City ONLY.
Entrance tickets and local travel insurance are included
Overnights stay hotel accommodations are based on Twin-Sharing basis with daily breakfast
Adult:above 12 years of age; Child: 2~11 years of age
Half-Day Tour (Duration: 4hrs)
Route Code HG: Jiufen Village & Northeast Coast Tour
Rack Rate: Adult-US$ 45; Child-US$ 38
Tour Stops: Jiufen Village (80 minutes)-Nanya Rock Formations-Bay of Two Colors (Pass by)-Jinguashi / Golden Waterfall (Pass by)-Jinguashi 13 Ruins (Remains of the 13 Levels)

Route Code HH: Pingxi Sky Lantern Experience & Old Street Walk
Rack Rate: Adult-US$ 52; Child-US$ 41
Tour Stops: Pingxi Sky Lantern Experience-Shifen Old Street-Shifen Waterfall-Shifen Railway Station

One-Day Tour (Duration: 12hrs)
Route Code 1A: Taroko (Marble) Gorge Tour
Rack Rate: Adult-US$ 145; Child-US$ 113
Tour Stops: Pick up from hotel-Transfer to Taipei Main Station-Entrain for Hualien-Enbus for Taroko Gorge Gateway-Shakadang Trail-Eternal Spring Shrine (Changchun Temple)-Swallow Grotto-Tianxiang-Marble Factory-Qixing Lake-Hualien Stone Sculptural Park-Entrain for Taipei-Transfer to hotel

Two-Day Tour (Duration: 2 Days & 1 Night Tour)
Route Code 2A: Sun Moon Lake, Puli & Lukang
Rack Rate: Adult-US$ 228; Child-US$ 183
Tour Stops:
Day 1:Taipei-Puli (a cultural & artistic heaven)-Sun Moon Lake National Scenic Area-Round Lake Tour by bus (Wenwu Temple-Ita Thao Village-Ci'en Pagoda-Xuanzhuang Temple-Xiangshan Visitor Center
Day 2:Sun Moon Lake-Lukang historical and cultural town-Enbus or entrain for Taipei