Industry Spotlight Session
Tuesday, September 24, 2019, 16:30-18:18
Room 201
Dr. Ted Chang
CTO, VP & GM, Quanta Computer Inc.
Quanta Transformation in the Era of AI
Quanta Computer is more than just the biggest notebook PC maker in the world. Over the past thirty years, Quanta has gone through many innovative transformations to survive successfully through technology paradigm shifts. Today, Quanta has grew as one of the biggest and most important system design and manufacturer in wearable, cloud computing, AR/VR , Autonomous Car and AI. In this speech, Dr. Chang shall share this journey with focus on the future possibilities of image processing in the field of computational healthcare.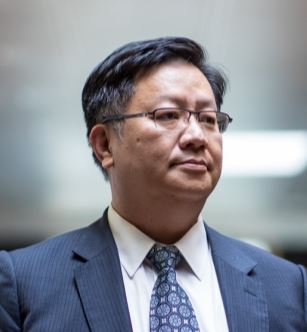 Dr. Ted Chang is Chief Technology Officer (CTO), Vice President and General Manager of Quanta Computer which is well known as the world's biggest ODM and laptop computer maker. Along withhis role as CTO, he oversees corporate technology strategy and global research partnership. Dr. Chang takes the lead of Quanta Research Institute (QRI) for advanced technology research and business unit 12 (BU12) dedicated to end-to-end-end IoT and AI solutions for e-Heath and Smart hospital. Dr. Chang is a board director of Epoch Foundation of Taiwan, member of Innovation Advisory Council for CCABHI(Centre for Aging and Brain Health Innovation) of Canada, and mentor of startup accelerator platforms, 01Booster of Japan and Garage+ of Taiwan. He is member of various advisory committees of major universities, Ministry of Economic Affairs and Ministry of Science and Technology in Taiwan on innovation and advanced technology.
---
Dr. Marc Levoy
Distinguished Engineer, Google
HDR+, Portrait mode, Super Res Zoom, and Night Sight: Computational photography and machine learning on Google's smartphones
At Google, we have used fine-grain control and high-performance computing in mobile camera pipelines to push the state of the art in computational photography - capturing bursts of images in quick succession with varying camera settings, and processing them on device to produce new kinds of photographs. In this talk, I'll describe 4 such techniques: capturing bursts of underexposed frames to achieve high dynamic range imaging ("HDR+"), using single cameras with dual pixels to compute synthetic shallow depth-of-field images ("Portrait mode"), combining natural handshake with controlled wiggling of the optical image stabilizer to achieve super-resolution ("Super Res Zoom"), and combining large numbers of long-exposure images to capture scenes darker than we can see with our eyes ("Night Sight"). Increasingly, these techniques incorporate machine learning for auto exposure, auto white balancing, face detection, segmentation of people, etc.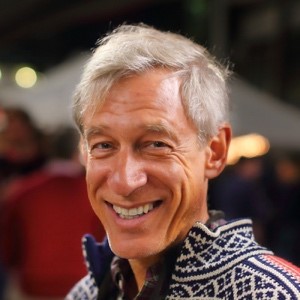 Marc Levoy is the VMware Founders Professor of Computer Science (Emeritus) at Stanford University and a Distinguished Engineer at Google. In previous lives he worked on computer-assisted cartoon animation (1970s), volume rendering (1980s), 3D scanning (1990s), light field imaging (2000s), and computational photography (2010s). At Stanford he taught computer graphics, digital photography, and the science of art. At Google he launched Street View, co-designed the library book scanner, and currently leads a team whose projects include HDR+ mode, Portrait mode, and Night Sight mode on Pixel smartphones, the Jump light field camera, and the Halide image processing language. Awards: Cornell University Charles Goodwin Sands Medal for best undergraduate thesis (1976), National Science Foundation Presidential Young Investigator (1991), ACM SIGGRAPH Computer Graphics Achievement Award (1996), ACM Fellow (2007).
---
Hamid Sheikh, Ph.D.
Sr. Director, Samsung Mobile Processor Innovation Lab
Computational Photography for Everyone: How light, silicon, and algorithms come together to capture your moments perfectly
Digital photography has grown exponentially with the advent of smartphone cameras. Today's smartphone cameras capture great pictures in situations that previously required a bulky DSLR. In this talk I will talk about the advances in sensors, processing, and algorithms that have enabled this next generation of photography, and what promises the future holds for us.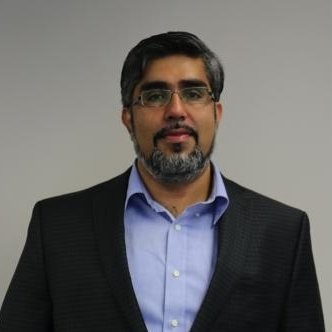 Dr. Hamid Sheikh is Sr. Director Development at Samsung Mobile Processor Innovation Lab, where he leads the Intelligent Imaging team working on cutting edge Computational Photography research for Samsung's Flagship Galaxy S and Note phones. He has 15+ years of experience in developing algorithms, hardware and software architectures and systems for smartphone photography. He is a well-recognized researcher in the field of Image Quality. His work on Structural Similarity (SSIM) metric is a global benchmark image quality metric that has won numerous awards including the Primetime Engineering Emmy Award in 2015.
---
Ming-Yu Liu
Principal research scientist, NVIDIA Research
Overview of NVIDIA Drive Labs
In this talk, I will give an inside look at autonomous vehicle research at NVIDIA. I will start with various topics in perception including high-precision lane detection, surround camera vision, and visibility estimation. I will then move to more advanced topics including safety force field and future prediction. Finally, I will discuss several emerging research topics that need to be addressed for achieving full autonomy.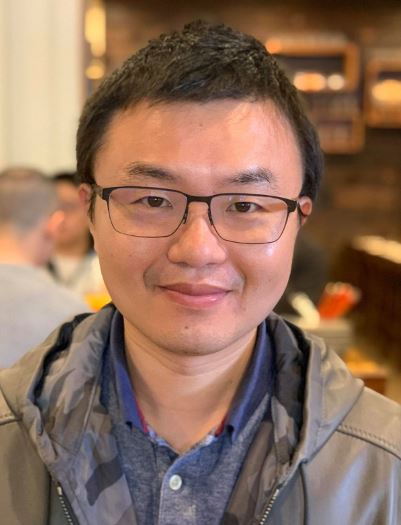 Ming-Yu Liu is a principal research scientist at NVIDIA Research. Before joining NVIDIA in 2016, he was a principal research scientist at Mitsubishi Electric Research Labs (MERL). He earned his Ph.D. from the Department of Electrical and Computer Engineering at the University of Maryland College Park in 2012. He is a recipient of the R&D 100 Award by R&D Magazine for his robotic bin picking system in 2014. His street scen understanding paper and his semantic image synthesis paper were in the best paper finalist in the 2015 Robotics Science and System (RSS) conference and the 2019 Computer Vision and Pattern Recognition (CVPR) conference, respectively. In SIGGRAPH 2019, he won the Best in Show Award and Audience Choice Award in the Real Time Live show for his GauGAN work. His research focus is on generative image modeling. His research goal is to enable machines human-like imagination capability.