Social Event
Welcome Reception
Date: Sunday, September 22, 2019

Time:

18:00-19:30

Place: Banquet Hall, 3F, TICC

Website: Cosmos Hotel, TICC
The Welcome Reception is open to all registered delegates. The IEEE ICIP 2019 provides a special occasion for all participants to expand the network of industry, to reunite with old friends and colleagues, and also to make new friends.
The reception offers the dinner buffet to our guests. With 30 years of cooking experience, executive chef Su-Nien Wang from Cosmos Hotel applies his experienced culinary technique into the presentation of various delicacies. These dishes are definitely something that food lovers crave. Guests can satisfy their taste buds with Chinese style, Japanese style, Western style and many other types of dishes. It is guaranteed to fuel your energy with deliciousness.
Located in the Taipei Station shopping area, Cosmos Hotel, prominent for its high occupancy rate and high dining quality, has been established for 30 years. At present, Cosmos Hotel is actively expanding its business into other markets. In addition to the existing enterprises such as Taoyuan Golf Club, Yaward Hotel and Taipei Garden Hotel, on February 1st 2012, Cosmos Hotel officially started its dining services in the Taipei International Convention Center (TICC) in Taipei's Hsin-Yi District, through which Cosmos Hotel shows its aspiration and ambition in the food service industry.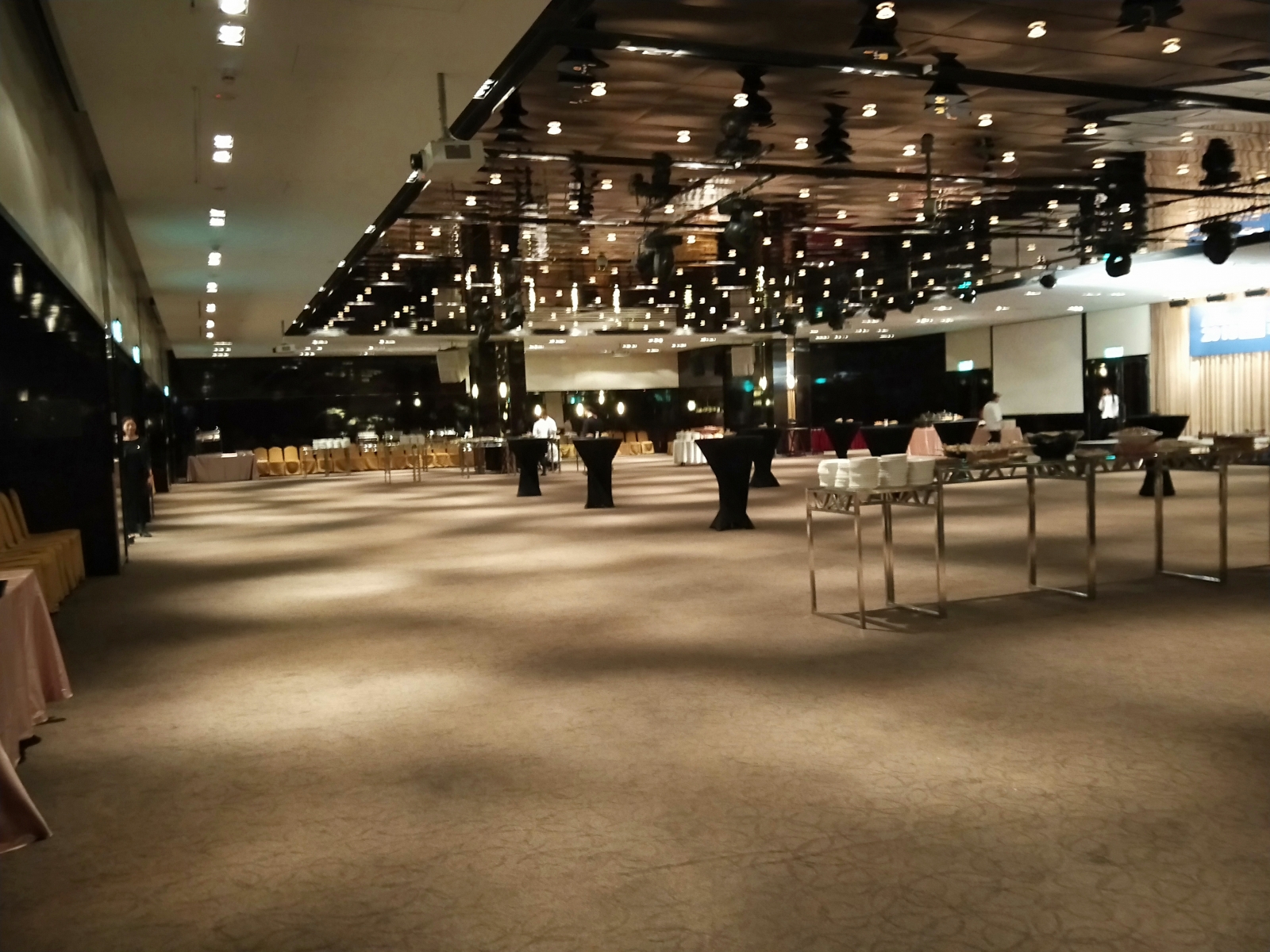 ---
Conference Banquet (Ticket Required)
Date: Tuesday, September 24, 2019

Time:

19:30-21:30

Place: Grand Ballroom, 12F, The Grand Hotel

Website: The Grand Hotel
Established in 1952 by Madam Chiang, Soong Mei-ling, the Grand Hotel is Taiwan's first five-star hotel, standing midway up Yuanshan, nestled against Yangmingshan, overlooking Keelung River in the front, Songshan in the east and Danshui in the west. The 14-storey palace-like building, with its vermilion columns, gilded tiles and a magnificent, grandiose, regal and classic presence, is an embodiment of eastern aesthetics and one of Taipei's representative landmarks.

The dining environment is designed in Chinese palace style, serves traditional Chinese cuisines as well as Taiwanese local foods. With the grandness of elevated 11-meter ceiling, carved pillars, and arched column and crossbeam, flying dragon sculptures, this ballroom presents blessings and fortune to its visitors. It certainly provides the best venue for our delegates to dine and enjoy the view of Taipei, including Keelung River, the high-rising 101, fantastic ferries wheel, and colorful Dazhi Bridge.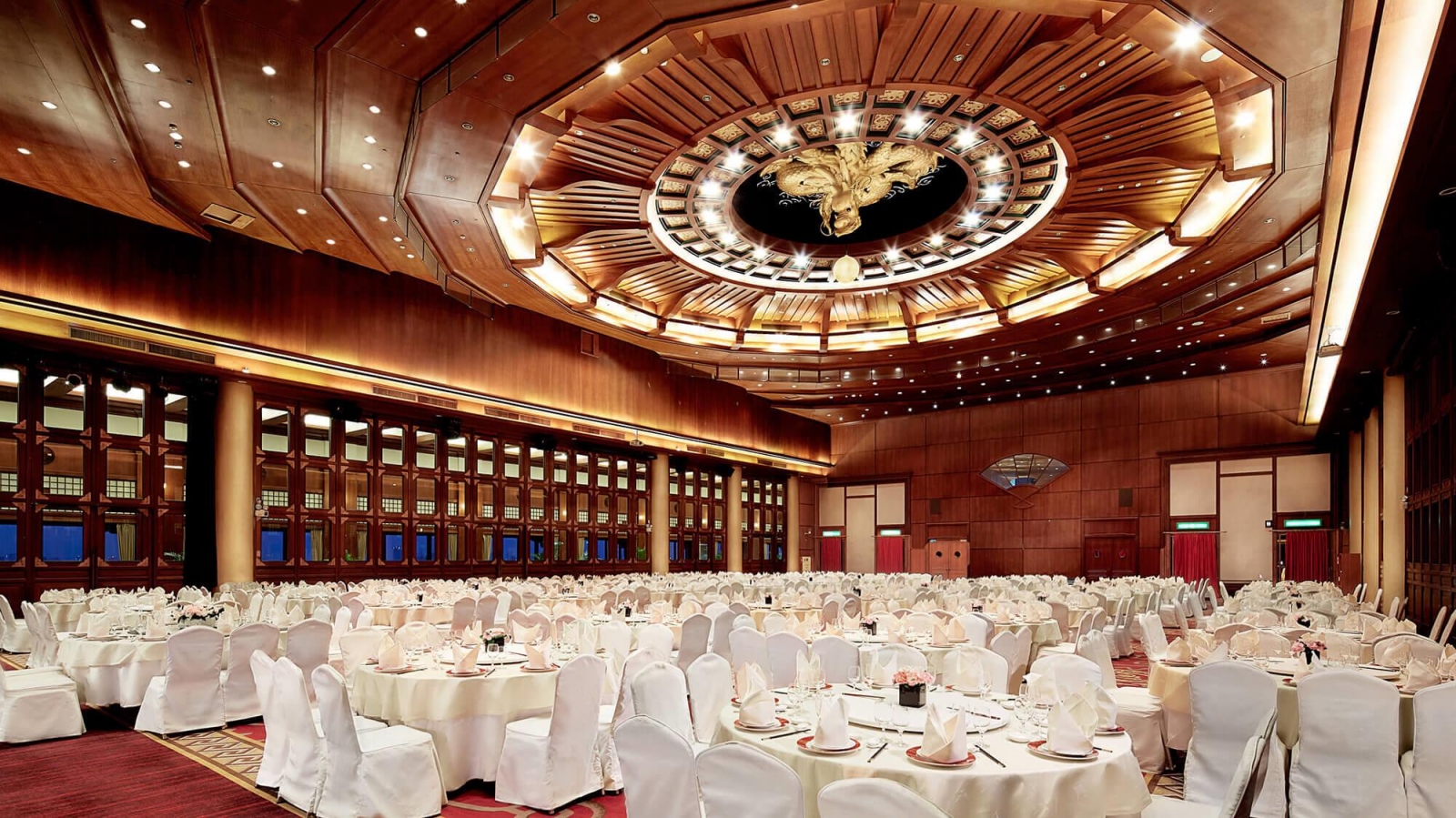 ---
Bird Watching Tour (Ticket Required)
Date: Sunday, September

22, 2019

Time:

09:00-13:00/13:30-17:30

Meeting Place & Time: 08:30/13:00 @ TICC Lobby

Place: Guandu Nature Park

Website: Guandu Nature Park
Taiwan is located in the central of the western Pacific Ocean. It is in the migratory path of migratory wild birds in East Asia. The IEEE ICIP 2019 offers the Bird Watching Tour for attendees to explore this natural journey.
Guandu Nature Park is situated in northern Taiwan at the junction of Tamshui River and Jilong River. Guandu is a major stopover site for migrating birds, especially waterfowls and shorebirds, as well as an important wintering and breeding ground for many species. 229 species of birds have been recorded at Guandu so far, qualifying this wetland as an Important Bird Area (IBA) recognized by BirdLife International.
AM Group
Sunday, September 22, 09:00-13:00
*Meeting Time: 08:30 @ TICC Lobby
PM Group
Sunday, September 22, 13:30-17:30
*Meeting Time: 13:00 @ TICC Lobby